IF YOU WERE INJURED IN ANY ACCIDENT WE'LL GET YOU THE $$$ YOU DESERVE!
FREE DETAILED CASE EVALUATION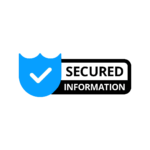 OVER $100 MILLION RECOVERED
We make sure you have access to the best medical care and we put in the extra hours necessary to make sure you obtain the most amount of money to adequately compensate you for your medical expenses and pain and suffering.
AGGRESSIVE REPRESENATATION
Insurance companies and defense lawyers know my reputation to hold them accountable and go to trial if they don't pay you what you are entitled to.
An experienced personal injury trial lawyer will determine whether you have a strong case and will thoroughly explain the legal process to you. If we take your case, we will not charge you any fees until we win for you. Alexa
vs Nightclub
"Defendants (Nightclub) insurance was disputing liability. after setting depositions of many of their employees and rejecting their request to participate in mediation to try to get a discount, we made a firm, non-negotiable, demand for their $1M policy limits for Alexa, which we forced them to pay.
"People that trust our reputation also love us on Yelp!"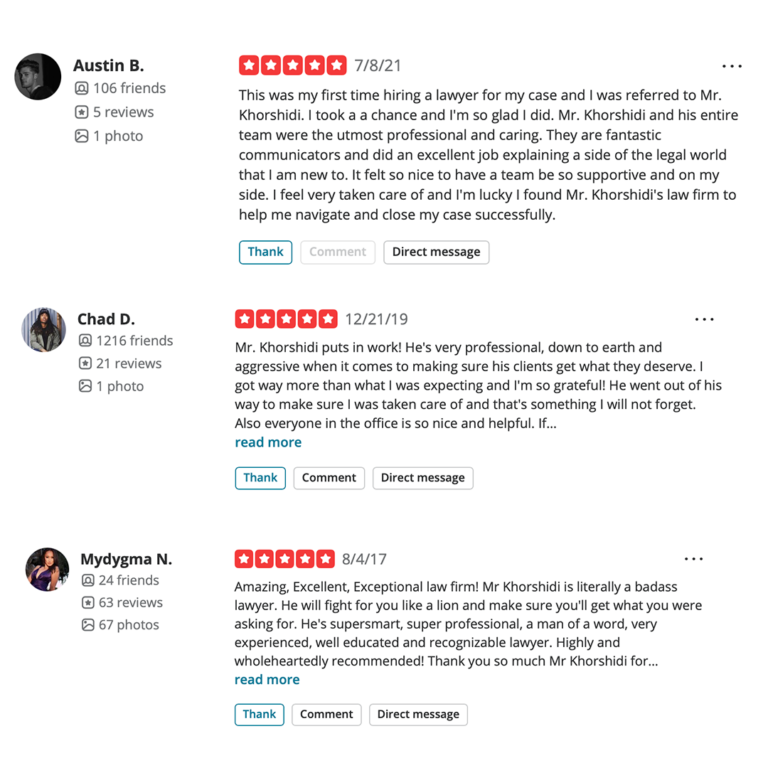 Insurance companies dislike us because we never settle for less.
Winning a $770k case is only possible if you have the right attorney by your side.
I'll do whatever it takes to make sure you win your personal injury case.
FOLLOW US ON
SOCIAL MEDIA